UW CSE Security Team Receives Recognition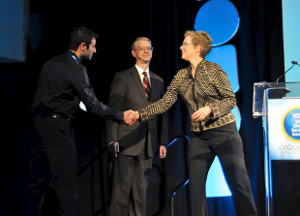 The UW CSE Security Competition Team was recognized at the 2011 VISA Global Security Summit in Washington DC. Besides high ranking VISA security personnel, the former NSA and CIA chief, the former Attorney General, a four start General, personnel from the US Secret Service, and others were present.
The team was also recently featured in The Christian Science Monitor. The story is available in the magazine and online here.