Helping Design Privacy Preserving Medical Data Registry for Washington State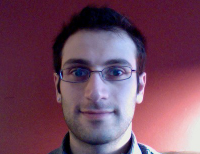 Alexei Czeskis and Jacob Appelbaum are helping to design a privacy preserving registry for the Washington State medical marijuana data. Their effort was recently mentioned a Seattle Weekly article, available here.
Jake and Alexei have been working directly and indirectly with a variety of stakeholders like the Washington State ACLU, legislators, law enforcement, and Cannabis Defense Coalition to make sure that a technology can be designed to meet the variety of needs and the (sometimes conflicting) goals. Jake's and Alexei's work have helped inform the technical language in Senate Bill SB 5073 and more recently — SB 5955.