"UW cyber stars defending their title"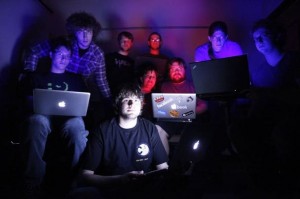 The Seattle Times previews the National Collegiate Cyber Defense Competition:
"Somewhere in Texas right now, 30 hackers known as the Red Team are attacking a computer network called Go Mommy, using every trick to try to bring it to its knees.
"Among the defenders: Eight computer-science students from the University of Washington, working to repel the attack — quite possibly while humming the 'Angry Birds' theme song.
"This is the world of college cybersecurity competitions, where a dose of black humor underscores an atmosphere of extreme suspicion, and the hackers dish out clever pop-culture references while trying to break the student networks with a bag of dirty tricks.
"The UW team is one of the best in the country. It's one of 10 teams competing in the National Collegiate Cyber Defense Competition in San Antonio this weekend as the defending champs, having won the competition for the first time last year."
Read more here.