Catch 60 Minutes this Sunday to see UW CSE Cybersecurity Research in Action!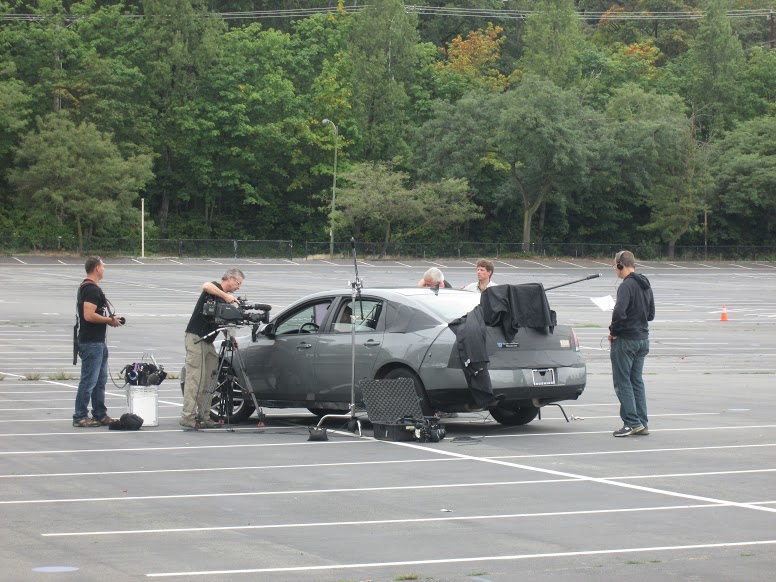 Get a sneak peek at this Sunday's 60 Minutes episode in which UW CSE researchers remotely compromise a car driven by Leslie Stahl, part of a segment examining cybersecurity threats and the Internet of Things. (See a photo of the set-up at right.)
During the segment featured in the CBS preview, the head of DARPA's Information Innovation Office, Dan Kaufman, DARPA Program Manager Kathleen Fisher, and UW Ph.D. alum Karl Koscher demonstrate how hackers can control various functions of a motor vehicle. The demo is based on research conducted by a team from UW CSE (Alexei Czeskis, Yoshi Kohno, Karl Koscher and Franzi Roesner) and colleagues at the University of California, San Diego.
Get a sneak peek at the 60 Minutes episode in the CBS preview here – the preview is all UW CSE, all the time!
Read more about the automotive security collaboration between UW CSE and UCSD here.
Tune into your local CBS affiliate Sunday, February 8th at 7:00 pm to catch the full segment!